May 5, 2020 – BLM Protest
Providence Students from Youthinaction Providence Student Union, and other organizations organized a peaceful protest in support of Black Lives Matter.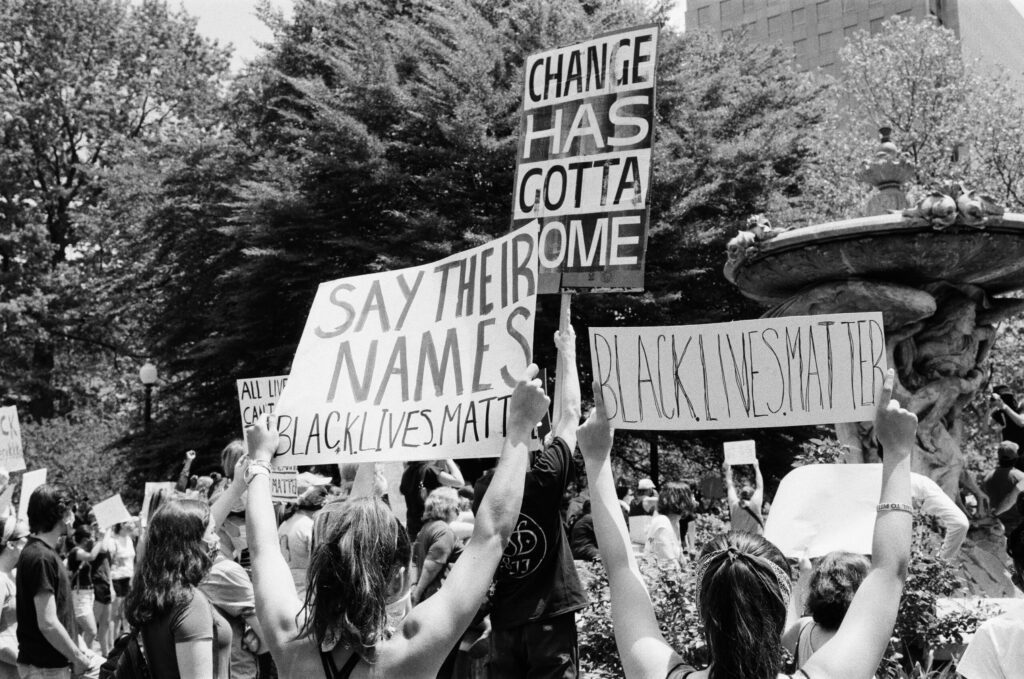 May 30, 2020 – Burnside Park Protests
Photographs from Burnside Park protests submitted by local photographer David Angell. Click on the title above to access the full gallery.
June 6, 2020 – Greenwich Odeum Message
Messages of support at the Greenwich Odeum in East Greenwich, Rhode Island. Paid for by an anonymous donor.
June 6, 2020 – Protest in Bristol
BLM protests in Bristol, RI. Pictures taken by Patsy Lewis.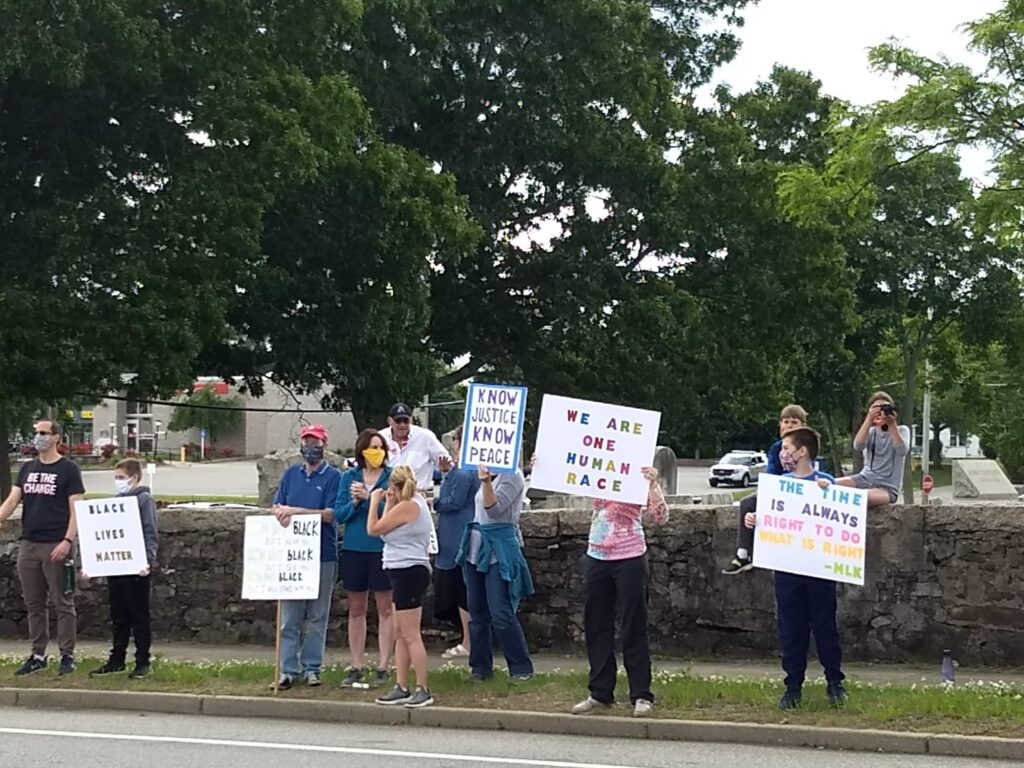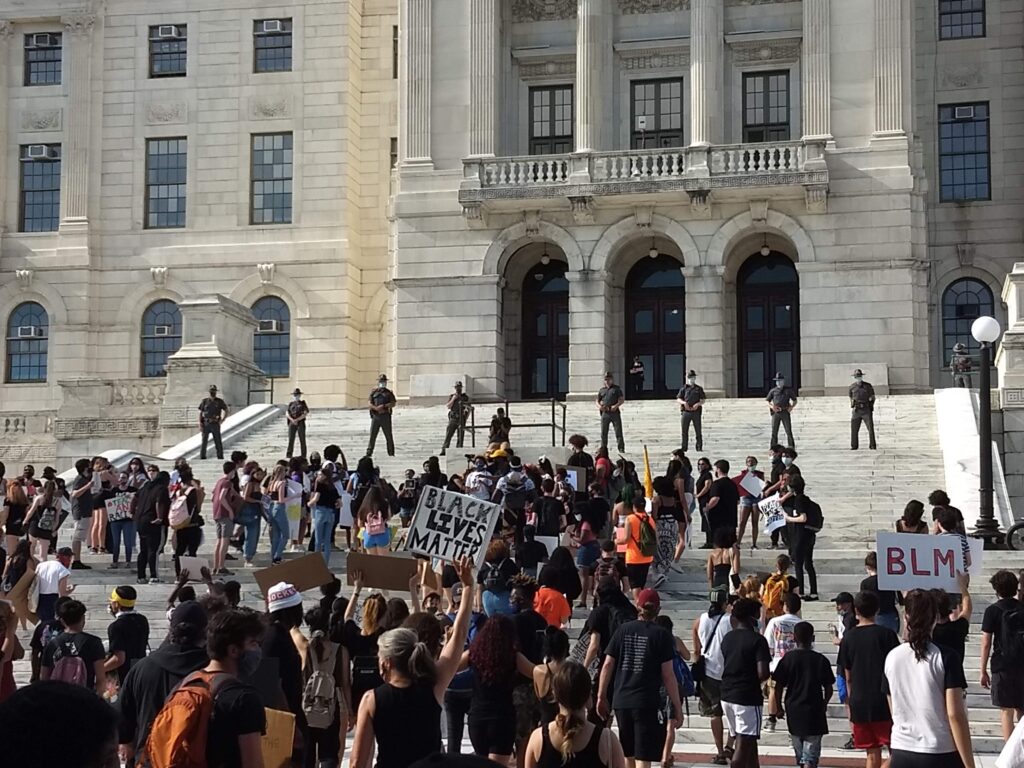 July 15, 2020 – Executive Order
Mayor Elorza signed an executive order "committing Providence to a process of truth, reconciliation and municipal reparations for Black, Indigenous People, and People of Color in Providence." and also provided facts and brief history of slavery in RI and why this order is therefore very important
July 19, 2020 – Providence Police and Protesters
Providence Police enforce picketing ordinance against protesters outside Mayor's home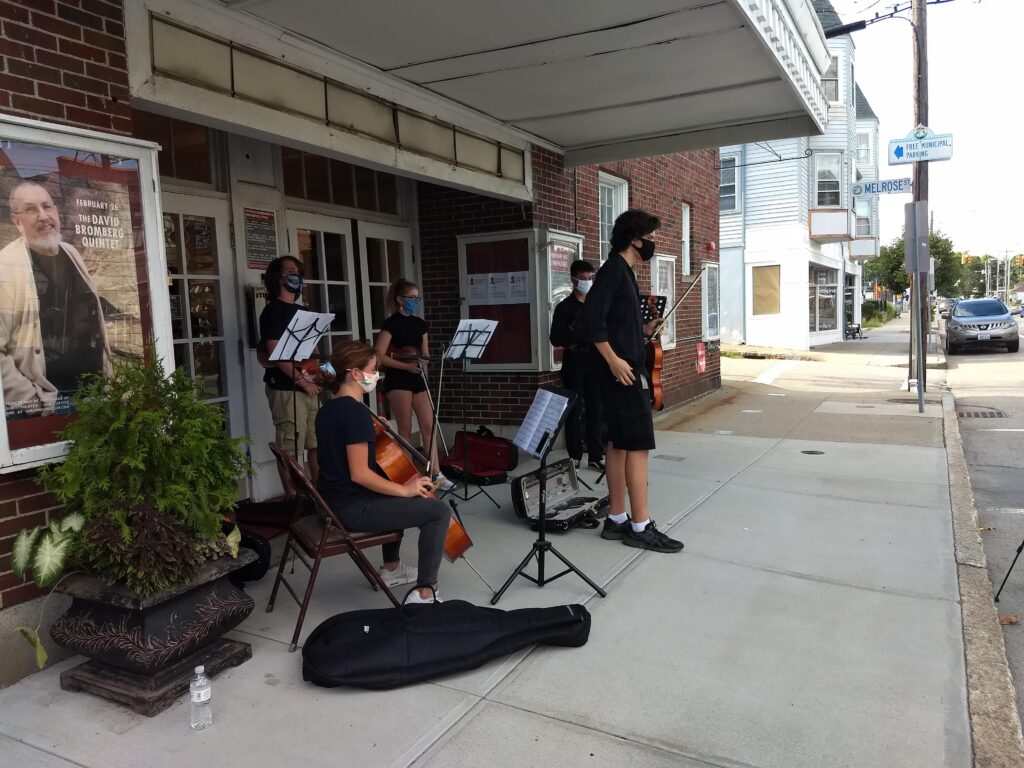 August 18, 2020 – East Greenwich High School Tribute to Elijah McClain
Students from East Greenwich High School organized a tribute to Elijah McClain, a young musician who was killed by police in 2019. The event was held in front of the Greenwich Odeum on Main Street in East Greenwich and funds raised were donated to Community Music Works.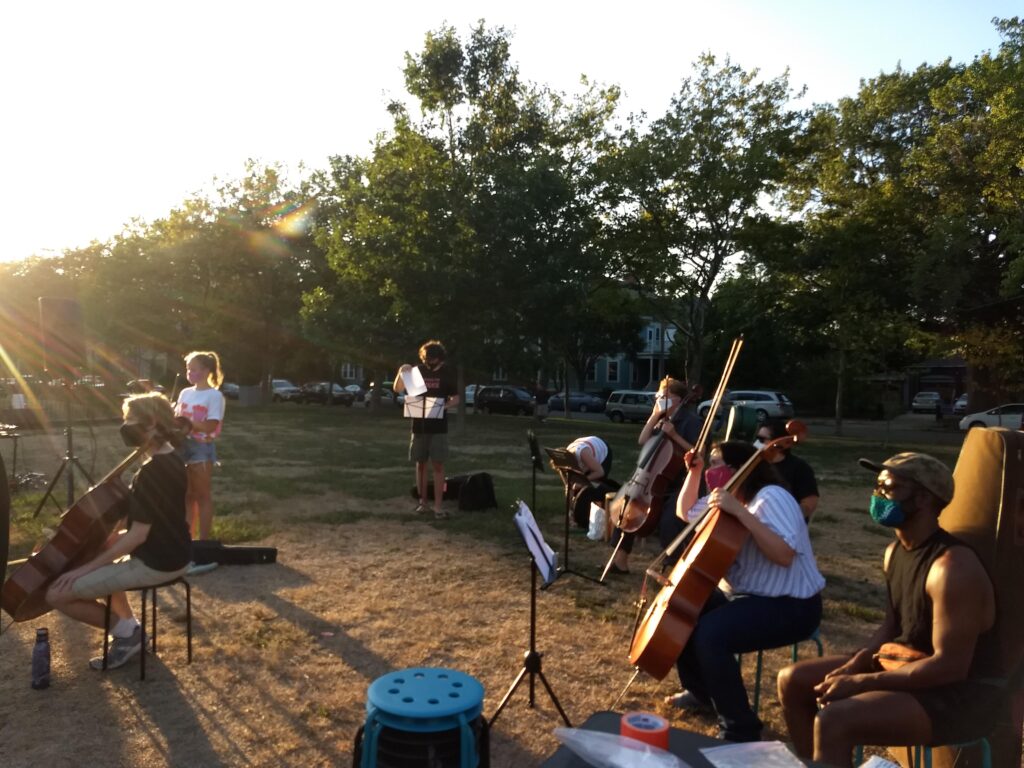 August 28, 2020 – Community Music Works Vigil for Elijah McClain
String players gathered in Dexter Park (Providence) to honor the life of Elijah McClain in an event organized by Big Lux and Julie Voigt through Community Music Works. Participants honored Elijah's life and peacefully protested his murder with a string vigil and candlelight vigil.
September 24, 2020 – Breonna Taylor Protests
Protestors gathered in Providence outside a public safety complex to protest the lack of charges in the Breonna Taylor murder.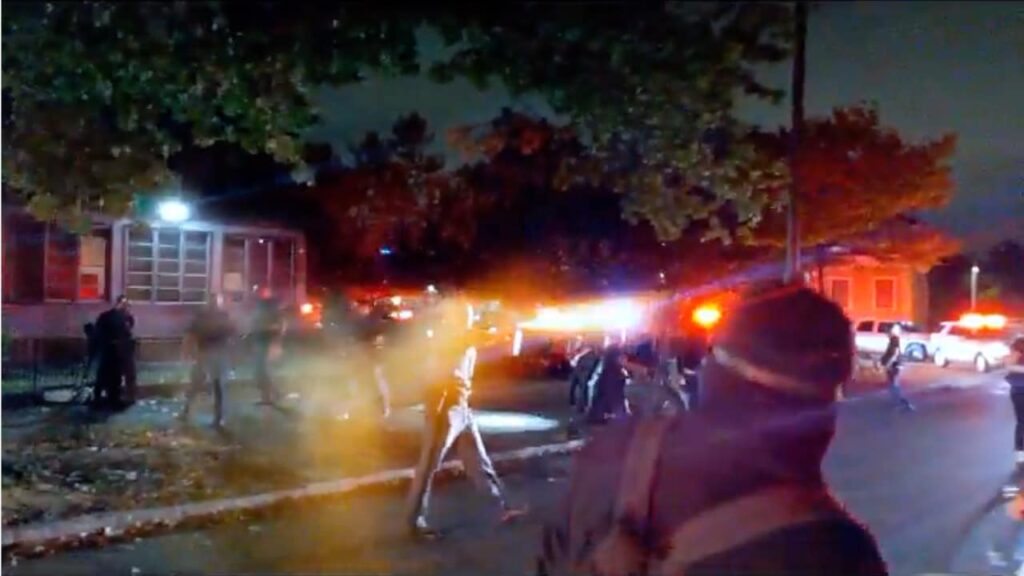 September 29, 2020 – Peaceful Protest met with Violence
Small/short protest with crowd just marching and chanting but was met with officers using pepper spray and other chemicals. A police officer began swinging his club at protesters telling them to, "Back off" and "Get the f*ck out of here." 2 people were thrown on the floor as they were getting arrested with one officer literally sitting on the back of one of them while handcuffing them.