May 5, 2020
Providence Students from Youthinaction Providence Student Union, and other organizations organized a peaceful protest in support of Black Lives Matter.
July 15, 2020
Mayor Elorza signed an executive order "committing Providence to a process of truth, reconciliation and municipal reparations for Black, Indigenous People, and People of Color in Providence." and also provided facts and brief history of slavery in RI and why this order is therefore very important
July 19, 2020
Providence Police enforce picketing ordinance against protesters outside Mayor's home
September 24, 2020
Protestors gathered in Providence outside a public safety complex to protest the lack of charges in the Breonna Taylor murder.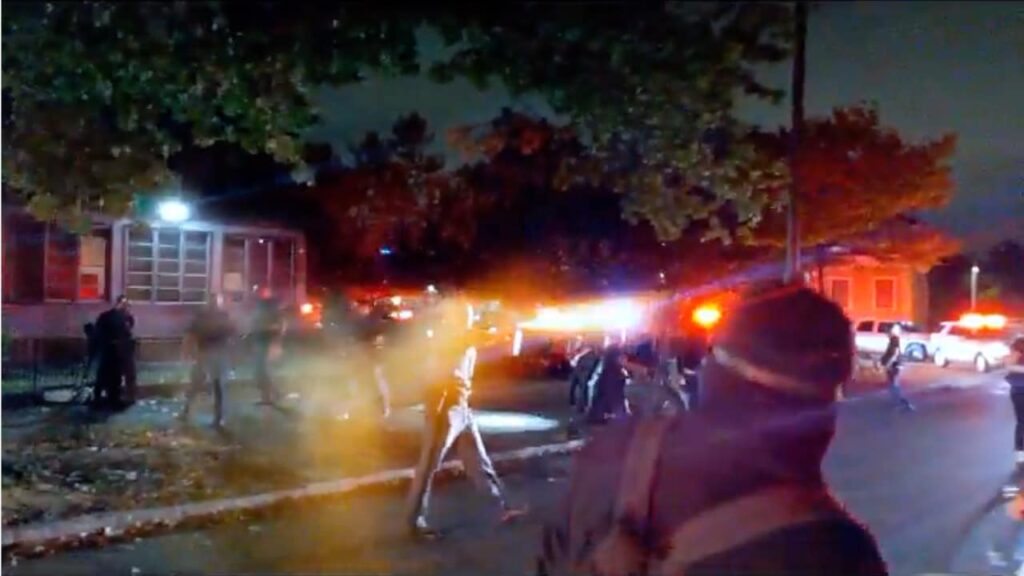 September 29, 2020
Small/short protest with crowd just marching and chanting but was met with officers using pepper spray and other chemicals + A police officer began swinging his club at protesters telling them to, "Back off" and "Get the f*ck out of here." 2 people were thrown on the floor as they were getting arrested with one officer literally sitting on the back of one of them while handcuffing them.